Best CBD Tincture In Southlake, TX
When looking for a to incorporate into your daily routine, tinctures are the go-to option. Current research has shown CBD to have a variety of benefits for both humans and our four legged friends. But with so many different on the market, how do you know which one to choose? At CBD American Shaman, we understand how important these questions are. We care about our customers' CBD experience and strive to answer all of their questions and concerns.
Tinctures are one of the most popular CBD products on the market. Shoppers have a variety of options to choose from, including strength, whether or not it includes THC, and if the tincture is water-soluble. Often coming in multiple flavors, tinctures can be taken orally or by adding them to your food or drink.
Tinctures are taken under the tongue for maximum efficiency. When taken this way, CBD is absorbed by three small salivary glands found beneath the tongue called sublingual glands. According to , these glands "contribute to only 3-5% of overall salivary volume". The sublingual glands allow for CBD to be absorbed more efficiently and quickly.   have a long list of benefits. Current research has shown strong evidence to suggest CBD may potentially assists with sleep, joint pain, and even has the possibility to help deter Alzheimer's Disease.
In a  published by the Permanente Journal, the majority of adults participating in the study noted improved sleep and a decrease in anxiety within the first month of using CBD. Results showed "The sleep scores demonstrated mild improvement. The anxiety scores decreased within the first month and then remained decreased during the study duration."
Things You Should Know About CBD Tinctures
Similarly, a study conducted by  found evidence that may suggests CBD could help deter early onset familial Alzheimer's disease. Researchers found that high serving sizes of CBD over a two week course helped "restore the function of two proteins key to reducing the accumulation of beta-amyloid plaque, a hallmark of Alzheimer's disease, and improves cognition in an experimental model of early onset familial Alzheimer's."
But with thousands of different tinctures on the market, choosing a quality product perfect for your needs can be a challenge. Thankfully, there are several things shoppers can do to make sure they are buying the right tincture. First and foremost is the certificate of analysis (or COA for short). Many brands will offer a COA on their website for easy viewing access, and if purchasing in a brick and mortar location, a current COA should be kept on file for all CBD products. This certificate will verify the potency of the CBD tincture, as well as any contaminates and other important information.
What To Look For When Buying CBD Oil Tinctures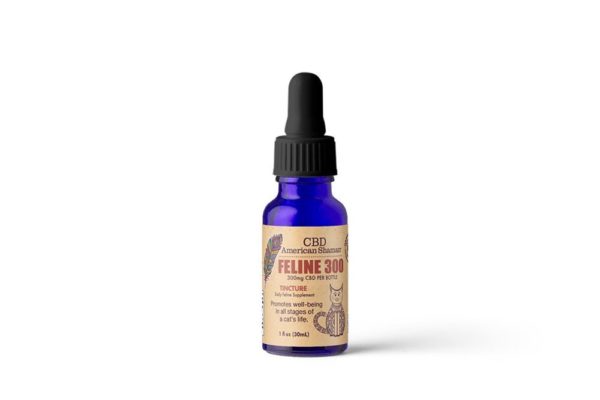 The potential benefits of CBD aren't just for humans. In a paper published by Frontiers in Veterinary Science, researchers studied the impact of CBD treatment in dogs with Osteoarthritis. Their results found that "This pharmacokinetic and clinical study suggests that 2 mg/kg of CBD twice daily can help increase comfort and activity in dogs with OA."
Next, shoppers will want to look at the potency of the product itself. Since tinctures can come in a variety of strength options and CBD can impact individuals differently, it is important to choose the right serving size strength for your needs. For those new to CBD, it is advised to start with a lower serving size strength and build up from there.
Third, CBD shoppers should always look at the labeling of the product itself. Is the wording consistent with what is advertised on the website? Does the label list the ingredients and recommended serving sizes? Quality CBD brands will take care to make sure all compliance standards are met and take pride in offering the best product possible. CBD American Shaman has a variety of CBD tinctures for those both new and experienced with CBD.
We carry a variety of options for everyone's needs. And with summer just around the corner, we have the flavors to help you kick your summer off right. Shoppers can choose from flavors such as Cherry Limeade, Pina Colada, or Lemon. With flavors like these, your summer is sure to be a success! Do you have a pet you want to join you on your CBD journey? We also carry CBD tinctures for your furry friend! Our cat and canine tinctures are batch tested using Ultra Performance Convergence Chromatography to maintain the quality our customers expect. Designed with pets in mind, we include a serving size chart on the label to help take the guesswork out of measuring how much to give Fido.
Tinctures are one of the most popular options for those looking to incorporate CBD into their daily routine. With the ability to consume a tincture orally through the sublingual glands or to add it to your food or drink, it is easily one of the most convenient ways to take CBD. And with current research showing CBD to have multiple benefits for both humans and animals alike, the choice to include CBD in your daily life is a no-brainer.
What Makes Our CBD Tincture The Best In Southlake, TX
CBD American Shaman stores have a wide selection of CBD tinctures to choose from. We are the only CBD company in Texas to be certified by the US Hemp Authority and take pride in being a leader in the CBD community. Because CBD impacts each individual differently, we encourage shoppers to come by in person to find the right CBD product for their needs. Stop by your local CBD American Shaman store location in to get a free sample and get one on one help from one of our staff members.
CBD impacts each individual differently, starting with a lighter serving size is recommended. Consumers taking medication prescribed by a physician should consult with their doctor before trying CBD.
Who Sells The Best Tinctures In Southlake, TX
Buy CBD Tinctures In Southlake, TX
If you're looking for the best place in to buy CBD Tinctures than look no further. At , located at , we are dedicated to bringing you only the highest quality tinctures available.  All of our CBD Tinctures are loaded with terpenes and phytocannabinoids, are non-GMO, pesticide free, from hemp grown right here in the USA.  Our tinctures are 3rd party lab tested for purity and contains less than .3% THC, which complies with all regulations listed in the 2018 United States Farm bill.  Come in today and get started on a new, healthier you!  If you have any questions regarding CBD Tinctures, or any other CBD or Delta 8 products, please give us a call at .